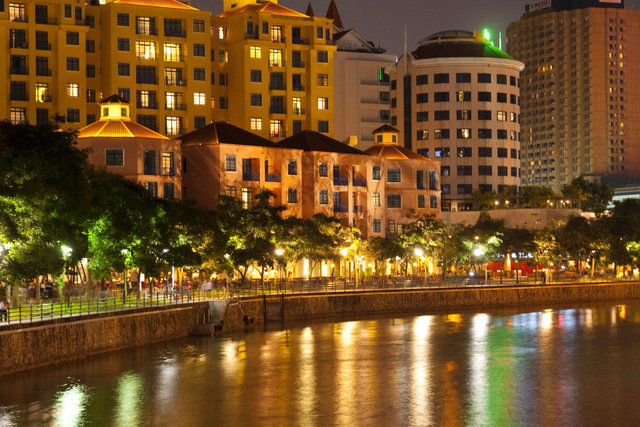 Azmaya

18 / 27
The HungryGoWhere team is here to help you. Listed below are this eatery's available take-away and delivery options.

Delivery:
Azmaya is offering delivery via the following options:
https://food.grab.com/sg/en/restaurant/azmaya-robertson-quay-delivery/4-CZDKGKVVA72UNT

Take-away:
Azmaya is offering take-away via the following options:
Phone: 6737 6863
Walk in
Azmaya is a Japanese restaurant which offers authentic Japanese shabu shabu dining experience. Located by the river at Robertson Walk, its chill ambience is suitable for family and social gatherings.Azmaya serves grade A5 Wagyu directly imported from Japan. Its signature special menu item, Hokkaido Snow Dome Shabu Shabu (soya bean milk based soup topped with creamy meringue) is the first in Singapore and a must try when you visit Azmaya!
Hours:

Mon - Thu: 17:00 - 01:00
Fri - Sat: 17:00 - 04:00
Sun: 17:00 - 01:00
Address:
30 Robertson Quay, #01-12/13 Riverside Village
Personally I don't see anything wrong with it. Especially, when it is publicly posted on their website. Don't nightclubs that also serve food and alcohol also keep kids out (carding at the door in a lot of instances). (I don't use height as a metric here). So if a .....



Posted in General Discussions
Whining mama doesn't get much sympathy in Dublin!

https://www.independent.ie/irish-news/i-was-refused-by-d4-restaurant-in-case-my-little-girl-disturbed-diners-30930651.html
Will need to put Dublin on my list of must travel places I see!



Posted in General Discussions


You may consider to add to your standard screening tests the respective cancer markers (PSA in this case). It costs ca SGD30.
Just $30? I've been pushing my dad to go in for a full physical but .....



Posted in Beauty, Health & Fitness