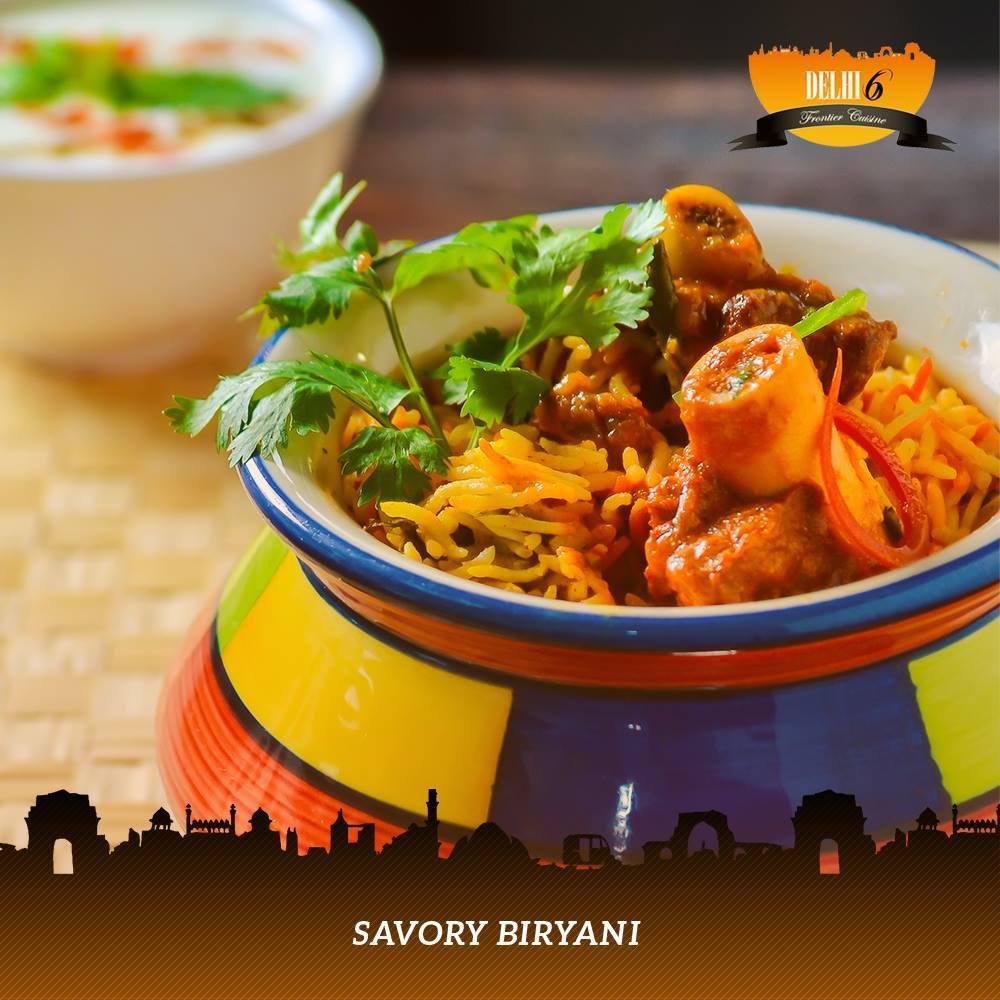 Delhi 6

14 / 19
The HungryGoWhere team is here to help you. Listed below are this eatery's available take-away and delivery options.

Delivery:
Delhi 6 is offering delivery via the following options:
https://food.grab.com/sg/en/restaurant/delhi6-restaurant-katong-v-mall-delivery/SGDD10925
https://www.foodpanda.sg/restaurant/s6es/delhi-6
https://deliveroo.com.sg/menu/singapore/katong/delhi-6-katong-v

Take-away:
Delhi 6 has no take-away options.
Located at Katong V Mall on East Coast Road, Delhi6 is an authentic Indian restaurant specialises in a wide range of kebabs, curries, biryanis and tandoori bread for vegetarians and non-vegetarians alike.Here, the talented chefs revive cuisines that were popular during the era of Undivided India's North-West Frontier Province.MUST TRIES: A signature here is the Tandoori Murg Gulnar, which sees tender baby chicken marinated in traditional spices and roasted in Tandoor.Another all-time favourite is the Murg Tikka Butter Masala, which features boneless chicken tikka cooked in tomato and onion gravy, and infused with aromatic spices.
Hours:

Daily: 10:00 - 22:00
Address:
30 East Coast Road, #01-12/13 Katong V Mall
Cuisine:
Asian, Indian, North Indian
Show me a person who eats seafood all the time. If cholesterol were a problem only for such gourmets, we would quickly learn to prevent this problem from occurring.



Posted in Beauty, Health & Fitness

I can tell you the story about the Advocate Father of the Catholic Church here in Singapore (his office is at the Novena Church) when my wife and I decided to marry and neither of us are gay. He don't much like me as I knew too .....



Posted in General Discussions
Re: PR Approval Probability 2022



Age: 27
Gender: F
Nationality: Myanmar
Race: Chinese
Education: ACCA Member (awarded the SG Top .....