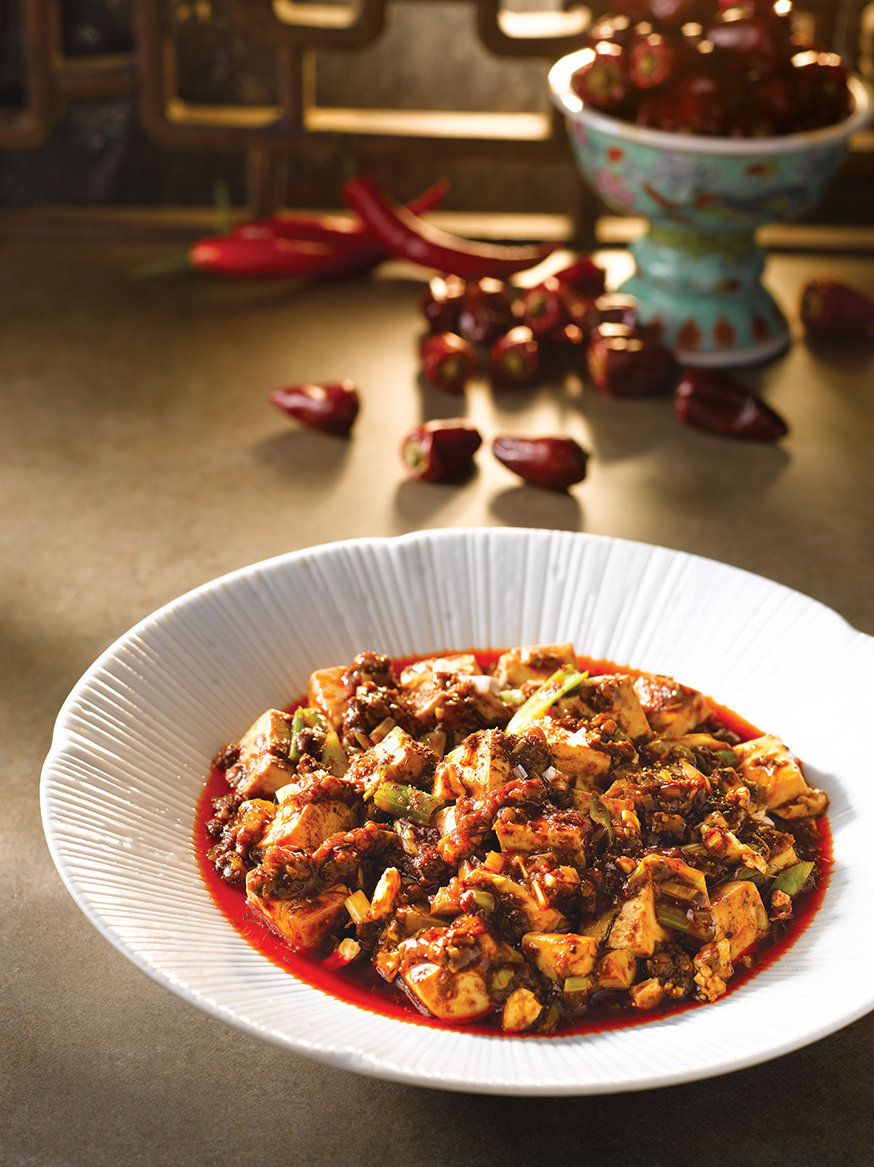 Shisen Hanten

15 / 18
The newest Sichuan restaurant on Orchard Road features a chef from Japan who proudly carries on a family tradition that started when the first of the famed Shisen Hanten chain of restaurants opened in Japan in 1958. Grandson of Chen Kenmin who is regarded as Japan's "Father of Szechwan Cuisine" and son of celebrity Iron Chef Chen Kenichi who is nicknamed "The Szechwan Sage," Chen Kentaro brings to Singapore his grandfather's vision of contributing to a greater appreciation of Sichuan cuisine through Shisen Hanten's signature dishes.Shisen Hanten by Chen Kentaro celebrates the seven basic flavours of Sichuan cuisine: sour, pungent, hot, sweet, bitter, aromatic and salty.Highlights not to be missed include Chen's Mapo Doufu, Chen's Original Spicy Noodle Soup, Stewed Fish Fillet in Spicy Szechwan Chilli Pepper, and Deep-fried Chicken in Spicy Szechwan Chilli Pepper.
Accepts AMEX, JCB and Diner Club credit cards. Dress code: smart
Hours:

Daily: 12:00 - 15:00
Daily: 18:00 - 22:00
Address:
333 Orchard Road, Orchard Wing Level 35 Mandarin Orchard
Show me a person who eats seafood all the time. If cholesterol were a problem only for such gourmets, we would quickly learn to prevent this problem from occurring.



Posted in Beauty, Health & Fitness

I can tell you the story about the Advocate Father of the Catholic Church here in Singapore (his office is at the Novena Church) when my wife and I decided to marry and neither of us are gay. He don't much like me as I knew too .....



Posted in General Discussions
Re: PR Approval Probability 2022



Age: 27
Gender: F
Nationality: Myanmar
Race: Chinese
Education: ACCA Member (awarded the SG Top .....