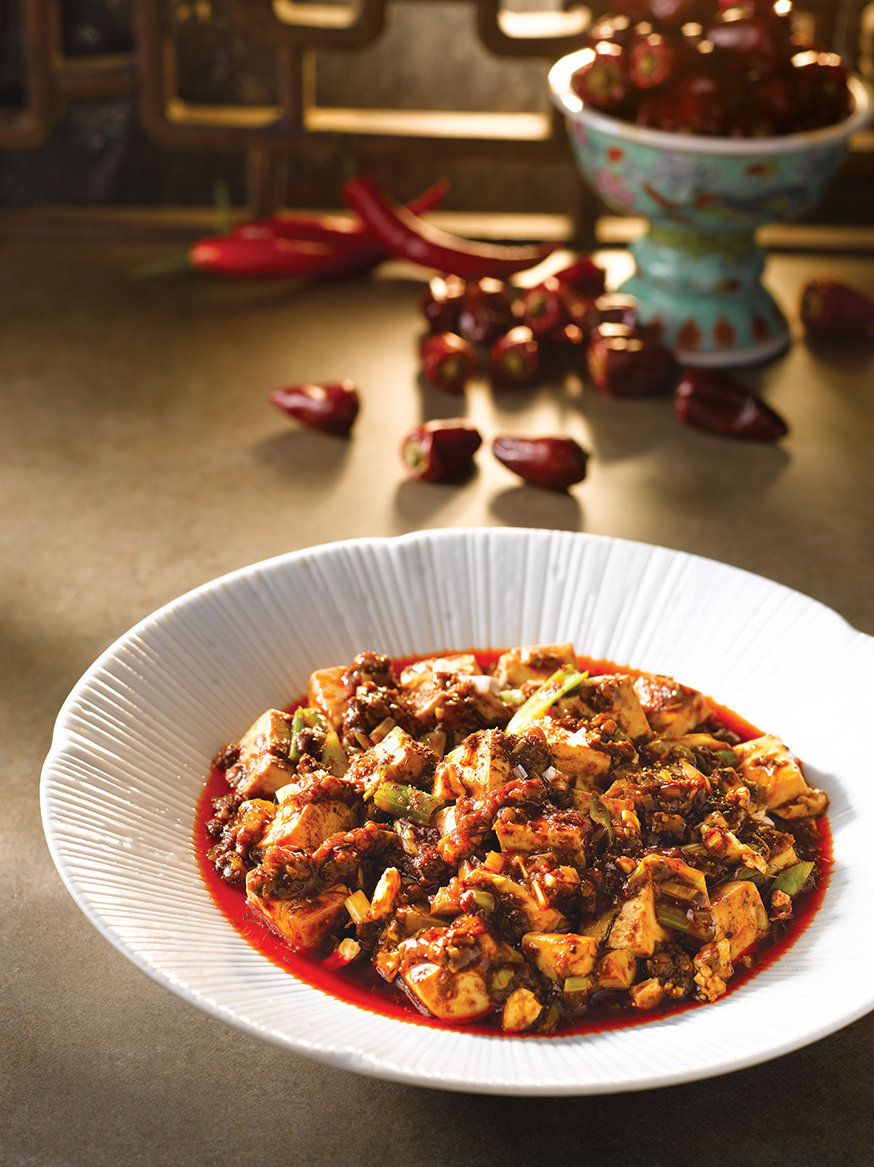 Shisen Hanten

15 / 18
The newest Sichuan restaurant on Orchard Road features a chef from Japan who proudly carries on a family tradition that started when the first of the famed Shisen Hanten chain of restaurants opened in Japan in 1958. Grandson of Chen Kenmin who is regarded as Japan's "Father of Szechwan Cuisine" and son of celebrity Iron Chef Chen Kenichi who is nicknamed "The Szechwan Sage," Chen Kentaro brings to Singapore his grandfather's vision of contributing to a greater appreciation of Sichuan cuisine through Shisen Hanten's signature dishes.Shisen Hanten by Chen Kentaro celebrates the seven basic flavours of Sichuan cuisine: sour, pungent, hot, sweet, bitter, aromatic and salty.Highlights not to be missed include Chen's Mapo Doufu, Chen's Original Spicy Noodle Soup, Stewed Fish Fillet in Spicy Szechwan Chilli Pepper, and Deep-fried Chicken in Spicy Szechwan Chilli Pepper.
Accepts AMEX, JCB and Diner Club credit cards. Dress code: smart
Hours:

Daily: 12:00 - 15:00
Daily: 18:00 - 22:00
Address:
333 Orchard Road, Orchard Wing Level 35 Mandarin Orchard
Re: My Nightmare Experience with a Property Agent
It's to the advantage of the local and expat landlord population.

Only when we see someone notable and embarrassing for the Singapore govt stitched up will this change. This is partly why local landlords are not keen to rent to certain parties who have influence.



Posted in Property Talk, Housing & Rental
Re: Will Darlie toothpaste be next?
I remember when that blew up over here. In fact, if we search the archives here around 2016 or 17 I believe there was a thread on it as well.


Italy responded! https://www.youtube.com/watch?v=0bDqAkgAblI



Posted in Leisure Chat, Jokes, Rubbish
Re: My Nightmare Experience with a Property Agent
Hi Lisa,

They offered to return a total of $2683 back to me. This was from a deposit a 5600 so total deductions of just over 3000 sgd. In the end I accepted this offer as the only alternative would be to send a letter of demand and then proceed to the Small Claims Courts.

It's a shame the .....



Posted in Property Talk, Housing & Rental