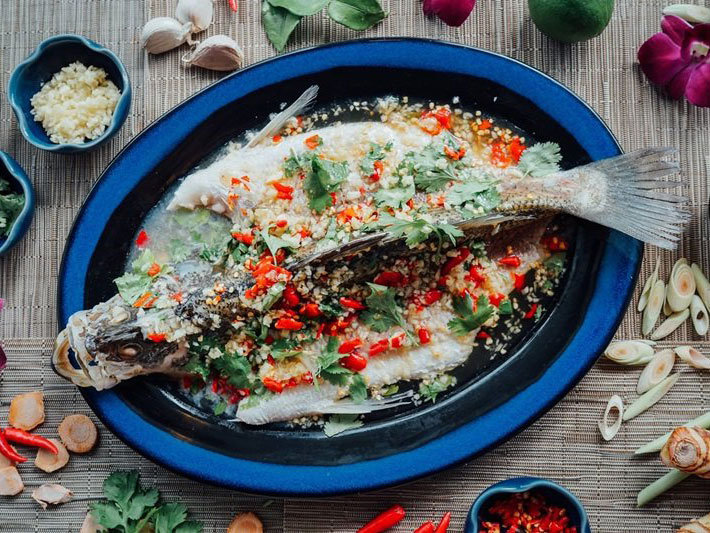 Sawadee Thai Cuisine

60 / 63
The HungryGoWhere team is here to help you. Listed below are this eatery's available take-away and delivery options.

Delivery:
Sawadee Thai Cuisine is offering delivery via the following options:
https://sawadeethaicuisine.oddle.me/en_SG/
https://deliveroo.com.sg/menu/singapore/bugis-arab-street/sawadee-thai-cuisine

Take-away:
Sawadee Thai Cuisine is offering take-away via the following options:
ihttps://deliveroo.com.sg/menu/singapore/bugis-arab-street/sawadee-thai-cuisine
Responsible for pioneering Thai cuisine in Singapore more than 20 years ago, Sawadee Thai Cuisine boasts decor that at once reflects traditional Thai influences and contemporary chic.Its sports woody interiors adorned with Thai reed wall decorations, as well as Thai ornaments and stylised Thai inscriptions on pillows, which lends the dining experience a sense of authenticity.They serve both traditional Thai cuisine as well as Thai food given a more playful and modern spin.MUST TRIES: Starters to look out for are the Thai Style Otah, made with blended mackerel fish with spices, and accompanied with homemade chilli sauce. they have a good bite and are rather spongy.Their Superior Seafood Fried Rice also recently underwent an overhaul, and the new version is fragrant and absolutely delicious.Soups get much needed attention here, with a whole array offered, like the Thai Coconut Chicken Soup that is served in a coconut and cooked with galangal.Of course, staples like Tom Yum Soup are also offered.
Hours:

Daily: 11:00 - 14:30
Daily: 18:00 - 22:30
Address:
9 Tan Quee Lan Street
Cuisine:
Asian, Indochinese, Thai
Re: Couple that ran off with $32m
I don't see the logic of paying for something you don't see...if you don't see it to buy it, don't buy.



Posted in Latest News & Current Affairs
You can email at ICA_PR@ica.gov.sg



Posted in PR, Citizenship, Passes & Visas for Foreigners
Starbucks in educational institutions are also slightly cheaper than the stores outside. Just walk in and buy and you enjoy the price.

A pity the school canteens had to raise their prices twice this year. Once before the Ukraine war, and another after. 6 years ago I could have 6 pieces of yong .....



Posted in General Discussions