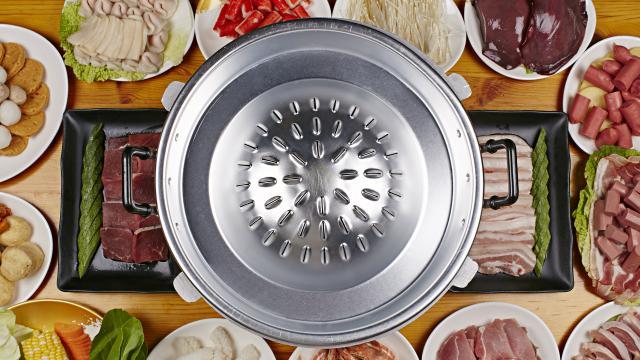 Mookata

5 / 8
Mookata offers some of the best Thai cuisine serving atantalisingcollection of dishes that are suitable for family gatherings, large groups, catching up with friends and colleagues. From Tom Yum Chicken to Half Shell Clam its extensive menu is reflective of the restaurant's efforts to cater to every palate.This restaurant is located in Orto along Lorong Chencharu. Mookata is a Thai style barbeque restaurant. Fired by their love for authentic Thai food, Mookata Katong was one of the first in Singapore to launch thisyummiliciousThai Steamboat BBQ!MUST TRY:Indulge in their mouth-watering dishes such as Xiao Bai Cai, Kang Kong, Otah Fishcake, Cheese Tofu, Flower Clam, Mantis Prawn, Pork Belly and Chicken Skin.For their drinks, they offer homemade beverages, soda, coffees, and teas.
Hours:

Mon - Thu: 17:00 - 00:00
Fri: 17:00 - 01:00
Sat: 12:00 - 01:00
Sun: 12:00 - 00:00
Address:
81 Lorong Chencharu, #01-04 Orto
Cuisine:
Asian, Chinese, Indochinese, Steamboat, Thai

Here is my Vietnamese wife status. As a Singaporean born and raised, I am a true blue citizen.

First LTVP application: 1 year LTVP
First LTVP renewal: 3 years LTVP plus

The first application was rejected after 7 months, the appeal .....



Posted in PR, Citizenship, Passes & Visas for Foreigners


Actually, among other things, there are plenty of Chinese schools in Malaysia where the medium of instruction is Mandarin. My wife is from one such school. As are many Malaysian Chinese you see in Singapore. This includes many who are .....



Posted in General Discussions

This is a bit off topic, but I just came to know that in Malaysia, their entire education is in Malay language. My Malaysian chinese colleague who has now turned into a Singaporean told me, she did her primary education in Chinese language .....



Posted in General Discussions