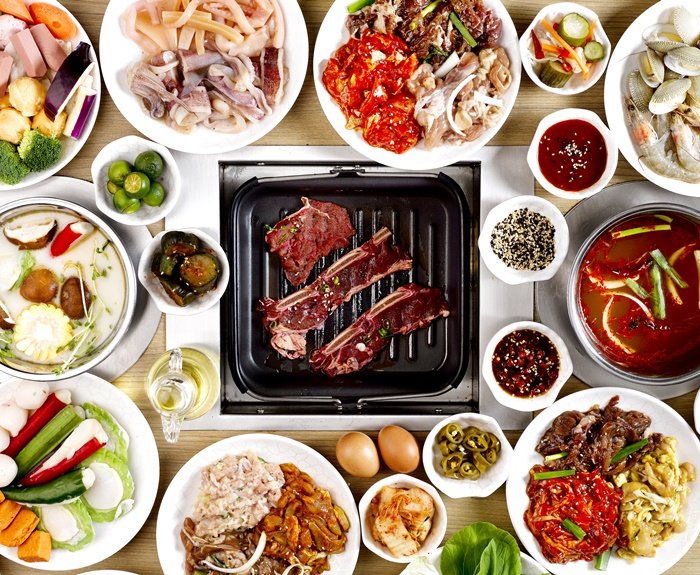 Seoul Garden Hotpot

1 / 1
The HungryGoWhere team is here to help you. Listed below are this eatery's available take-away and delivery options.

Delivery:
Seoul Garden Hotpot is offering delivery via the following options:
https://order.seoulgardengroup.com/?fbclid=IwAR1oIfpkjO2j2z2KZZZ5P8MQ_NqumqY1vC-Pzv10ZNbYl6o0u6LuVkQnqY8

Take-away:
Seoul Garden Hotpot is offering take-away via the following options:
https://order.seoulgardengroup.com/?fbclid=IwAR1oIfpkjO2j2z2KZZZ5P8MQ_NqumqY1vC-Pzv10ZNbYl6o0u6LuVkQnqY8

Seoul Garden Hotpot offers some of the best Korean cuisines in Singapore, serving a tantalising collection of dishes that are suitable for comforting solo meals or group gatherings. The menu features a variety of light bites, Japchae, Bibim Bap, Ginseng Chicken, Hotpot Kimchi, Hotpot Miso, and many more.Located at Jurong Point along Jurong West Central 3, Seoul Garden Hotpot provides a casual and friendly atmosphere. It is the perfect place to visit and satisfy your Korean food cravings where you can enjoy delectable dishes at affordable prices!MUST TRY: Items to look forward to includes Korean Stir-fried Seafood Glass Noodle, Beef Bulgogi Bap, Ginseng Chicken, Marinated Beef Kimchi HotPot, Seafood Miso HotPot, Personal Army Stew, and a lot more.
Hours:

Daily: 11:30 - 22:30
Address:
63 Jurong West Central 3, #B1-46 Jurong Point 2
Cuisine:
Asian, Halal, Korean, Local, Singaporean





What do you mean 4 lines? It is just a table, with each person added to the application in a separate row and the .....



Posted in PR, Citizenship, Passes & Visas for Foreigners
Re: Spending majority of year in Sing as a Retired Tourist?

TBH, I can't imagine spending the majority of the year in Sing as a retired tourist. What in the world would you do with your time? Unless you have family here or something?


How would it be any more boring here than any .....



Posted in Relocating, Moving to Singapore
Most newcomers to this forum are phony, so you'll have to do better than hello.



Posted in Entertainment, Leisure & Sports