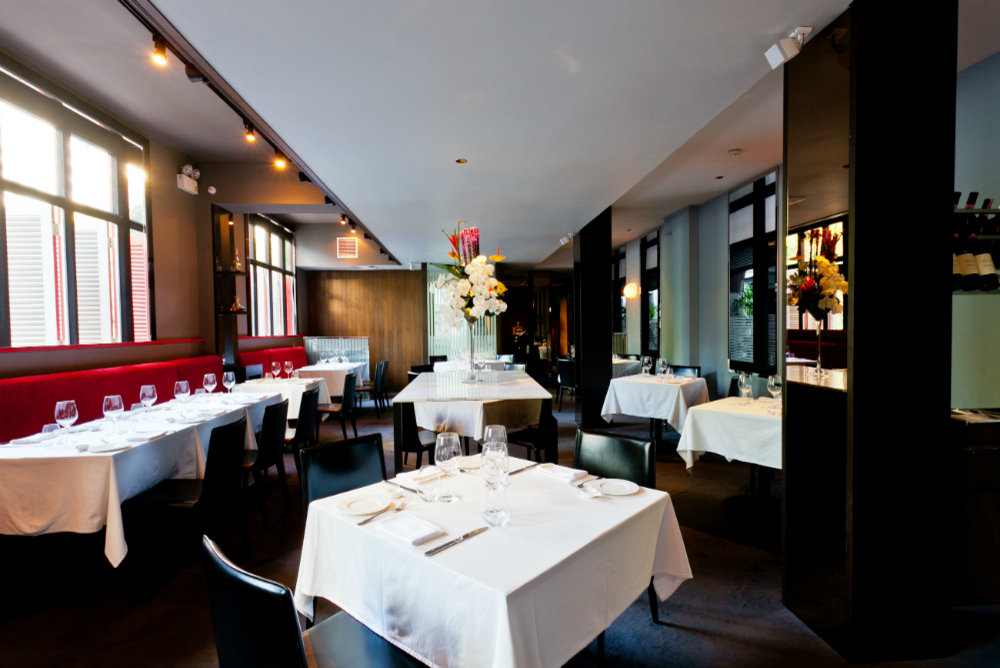 Otto Ristorante

92 / 111
THE BUZZ: Otto Ristorante offers some of the best Italian cuisine in Singapore, serving a fascinating collection of dishes that are suitable for private events, business dining and group gatherings. Its extensive menu, consisting of ala carte dishes, degustation, gourmet and vegetarian menu, is reflective of the restaurant's efforts to cater to every palate.This classy restaurant is located at Maxwell Chambers along Maxwell Road. It provides a sophisticated yet quaint ambience for guests to enjoy not just the food but remember the beautiful dining place as well.Michele Pavanello is a widely acclaimed Italian specialty chef who aims to serve everyone with good Italian recipes. Having worked in many places around the world, Michele brings to OTTO years of varied experience, a fresh perspective and exciting new dishes.MUST TRY: Check out their delectable dishes such as Zuppa del Giorno, Tiramisu' alla Maniera di OTTO, Piccolo Caciucco alla Livornese and many more.They also offer a wide selection of drinks like wines and champagne which are perfect to compliment your meal.
Hours:

Mon - Fri: 12:00 - 14:30
Mon - Fri: 18:30 - 22:30
Sat: 18:30 - 22:30
Closed: Sun
Address:
32 Maxwell Road, #01-02 / 03 Maxwell Chambers
Cuisine:
Desserts, European, Italian, Modern European, Western
Pretty normal..usually more obvious towards the end of the second trimester or third trimester.



Posted in Moms Group
Re: Benefits outweigh the risks of mRNA vaccine?
Let's face it, short-term, there will always be outliers, side-effects, regardless of what vaccine you use, or indeed any medical treatment you apply in general, tried and true included. Clearly though, as of the here and now, statistically, the benefits of mRNA outweigh the risks.

But going .....



Posted in Beauty, Health & Fitness
Re: PR approval chances (applied in 2022)

Is it still necessary for me to keep ICA updated in my pending PR application since I will be receiving a renewed EP from the same employer? e.g. email ICA/etc.) In addition, my base salary will be modestly increased. Is it .....