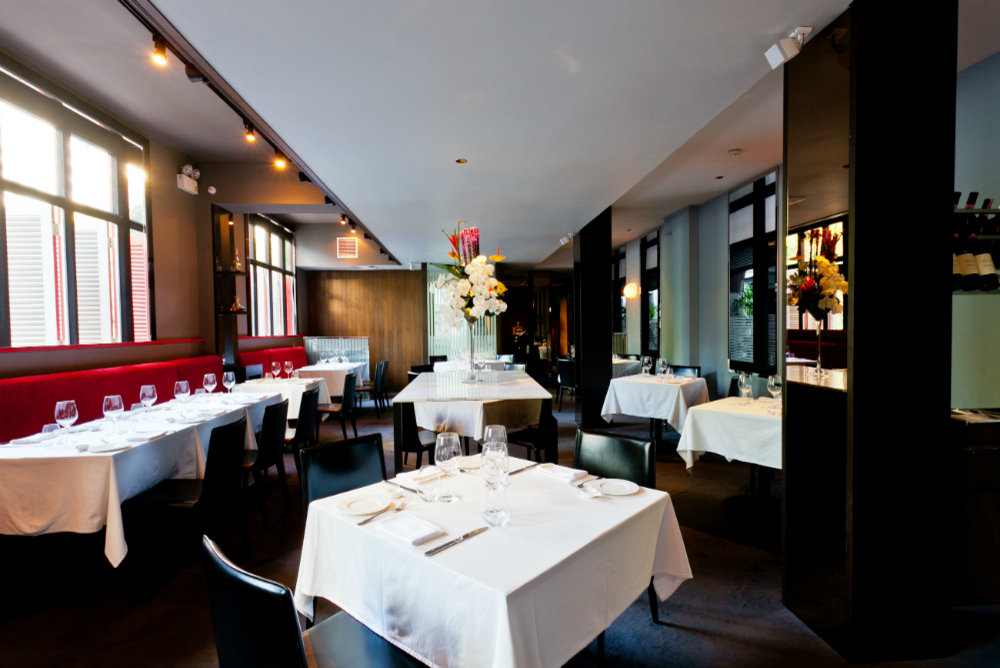 Otto Ristorante

92 / 111
THE BUZZ: Otto Ristorante offers some of the best Italian cuisine in Singapore, serving a fascinating collection of dishes that are suitable for private events, business dining and group gatherings. Its extensive menu, consisting of ala carte dishes, degustation, gourmet and vegetarian menu, is reflective of the restaurant's efforts to cater to every palate.This classy restaurant is located at Maxwell Chambers along Maxwell Road. It provides a sophisticated yet quaint ambience for guests to enjoy not just the food but remember the beautiful dining place as well.Michele Pavanello is a widely acclaimed Italian specialty chef who aims to serve everyone with good Italian recipes. Having worked in many places around the world, Michele brings to OTTO years of varied experience, a fresh perspective and exciting new dishes.MUST TRY: Check out their delectable dishes such as Zuppa del Giorno, Tiramisu' alla Maniera di OTTO, Piccolo Caciucco alla Livornese and many more.They also offer a wide selection of drinks like wines and champagne which are perfect to compliment your meal.
Hours:

Mon - Fri: 12:00 - 14:30
Mon - Fri: 18:30 - 22:30
Sat: 18:30 - 22:30
Closed: Sun
Address:
32 Maxwell Road, #01-02 / 03 Maxwell Chambers
Cuisine:
Desserts, European, Italian, Modern European, Western
Re: Dependent Pass vs. Student Pass



It depends which route of visual arts, painting/sculpting or filmmaking/photography? For the latter, those skills can be .....



Posted in PR, Citizenship, Passes & Visas for Foreigners
Re: Any Phuket recommendations?

Would love to see some trip itineraries if anyone has some... Planning a 3 week honeymoon there and don't really know where to start!


For a honeymoon, I definitely recommend the Rayavadee near Krabi. We did our pre-honeymoon .....



Posted in General Discussions
Re: Ignoring ICA on citizenship



Out of curiosity, if you had not fulfilled the residency requirements, what would've happened to her?


Stateless.
Right, but what .....



Posted in Strictly Speaking