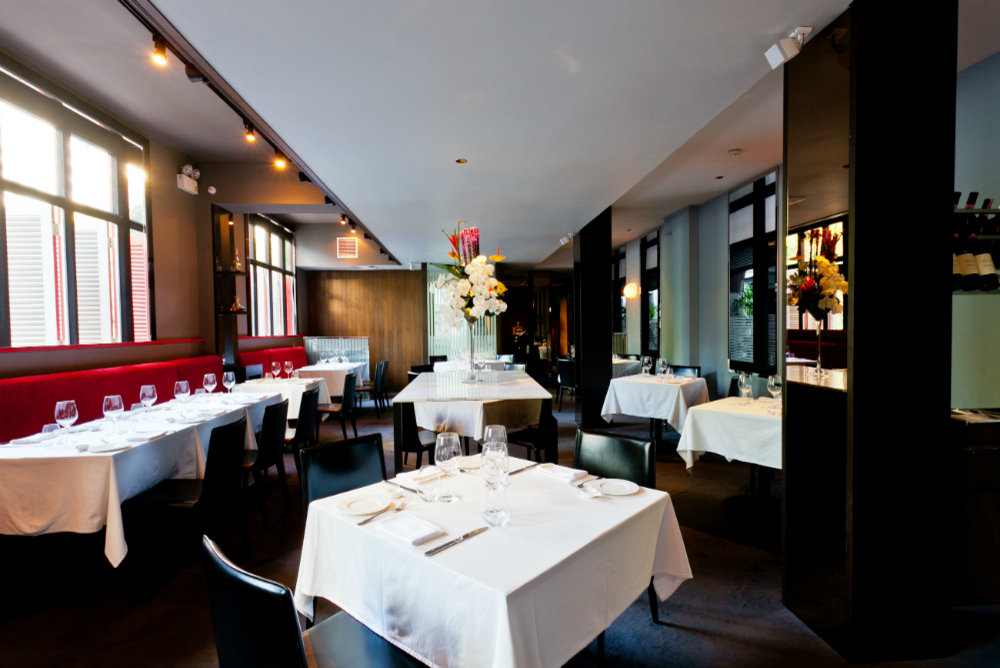 Otto Ristorante

92 / 111
THE BUZZ: Otto Ristorante offers some of the best Italian cuisine in Singapore, serving a fascinating collection of dishes that are suitable for private events, business dining and group gatherings. Its extensive menu, consisting of ala carte dishes, degustation, gourmet and vegetarian menu, is reflective of the restaurant's efforts to cater to every palate.This classy restaurant is located at Maxwell Chambers along Maxwell Road. It provides a sophisticated yet quaint ambience for guests to enjoy not just the food but remember the beautiful dining place as well.Michele Pavanello is a widely acclaimed Italian specialty chef who aims to serve everyone with good Italian recipes. Having worked in many places around the world, Michele brings to OTTO years of varied experience, a fresh perspective and exciting new dishes.MUST TRY: Check out their delectable dishes such as Zuppa del Giorno, Tiramisu' alla Maniera di OTTO, Piccolo Caciucco alla Livornese and many more.They also offer a wide selection of drinks like wines and champagne which are perfect to compliment your meal.
Hours:

Mon - Fri: 12:00 - 14:30
Mon - Fri: 18:30 - 22:30
Sat: 18:30 - 22:30
Closed: Sun
Address:
32 Maxwell Road, #01-02 / 03 Maxwell Chambers
Cuisine:
Desserts, European, Italian, Modern European, Western
What Is The VigorNow Male Enhancement A Scam?
The huge point of view of is to give you blended and remarkable advantages through the potential gain of which your existence as an individual of .....



Posted in 20's Club
Green CBD Gummies Latest Formula For Aches | Cost And Buy?
Stress and hypertension are amazingly ordinary issues of individuals. A large number of individuals experience the evil impacts of tension and it can in like manner impact rest quality. People start losing their center on account of these issues anyway we have a thing that can additionally foster .....



Posted in 20's Club
Trường đa chương trình giảng dạy
Học sinh Trung học (lớp 6 đến lớp 10) có thể chọn CBSE hoặc chọn Chương trình Trung học cơ sở của Cambridge (CLSP) và chuyển sang hoàn thành chương trình IGCSE ở Lớp 10.
Học sinh Trung học (lớp 11 và 12), được lựa chọn giữa hai chương .....



Posted in 20's Club