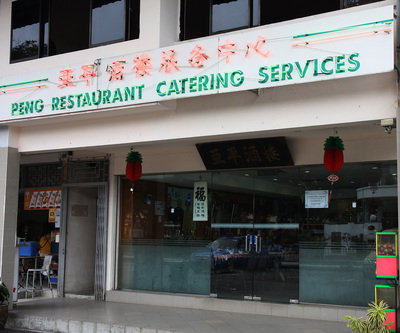 Peng Catering Services Restaurant

16 / 18
THE BUZZ: Peng Catering Services Restaurant offers some of the best Chinese cuisine in Singapore, serving a tantalising collection of dishes that are suitable for family gatherings, large groups, catching up with friends and colleagues. From Claypot Noodles to Cai Poh Kway Teow its extensive menu is reflective of the restaurant's efforts to cater to every palate.This restaurant is located in Serangoon along Lorong 1 Realty Park. Peng Catering Services Restaurant serves authentic Teochew dishes and prepares it straight from the heart.MUST TRY: Indulge in their mouth-watering dishes such as Oyster Omelette, Roast Duck In Plum Sauce, Teochew Steamed Pomfret Fish and Yam Mud.
Hours:

Fri - Wed: 11:00 - 14:30
Fri - Wed: 17:30 - 22:30
Closed: Thu
Address:
30 Lorong 1 Realty Park
Re: Will Darlie toothpaste be next?
I remember when that blew up over here. In fact, if we search the archives here around 2016 or 17 I believe there was a thread on it as well.


Italy responded! https://www.youtube.com/watch?v=0bDqAkgAblI



Posted in Leisure Chat, Jokes, Rubbish
Re: My Nightmare Experience with a Property Agent
Hi Lisa,

They offered to return a total of $2683 back to me. This was from a deposit a 5600 so total deductions of just over 3000 sgd. In the end I accepted this offer as the only alternative would be to send a letter of demand and then proceed to the Small Claims Courts.

It's a shame the .....



Posted in Property Talk, Housing & Rental
Re: Will Darlie toothpaste be next?


I went to quite a few minstrel shows back in the day when I was still in high school. In fact, The Elks Club used to have a big deal out of their production in my .....



Posted in Leisure Chat, Jokes, Rubbish