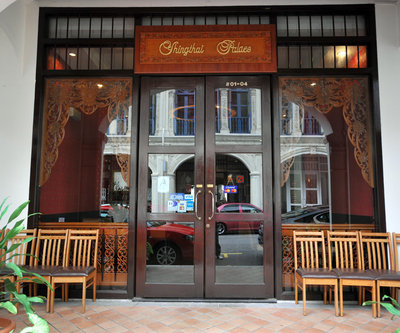 Yhingthai Palace

39 / 68
THE BUZZ: Yhingthai Palace offers some of the best Thai cuisine in Singapore, serving a tantalising collection of dishes that are suitable for family gatherings and large groups. From Kuay Teow Phad See Eu to Yam Nur Yang extensive menu is reflective of the restaurant's efforts to cater to every palate.The restaurant is located along Purvis Street. Yhingthai Palace Restaurant has been Singapore's premium purveyor of Thai and Thai Chinese cuisine since 1993.MUST TRY: Indulge in their mouth-watering dishes such as Khao Tang Nah Tang, Pla Kow Sam Rot, Tom Yam Talay Kati, Khao Phad Kra Pao and Khao Phad Nam Liap.
Hours:

Daily: 11:30 - 14:00
Daily: 18:00 - 22:00
Address:
36 Purvis Street
Cuisine:
Asian, Indochinese, Thai
Re: How to actually move out of SG



Right, but since I'm not of age to withdraw it yet, wouldn't renouncing my PR allow me to access it .....



Posted in General Discussions
Re: Citizenship Approval Chances

The only money they can see is that which is held in government ministries (CPF which you don't have yet). Private banking is not available to them except in the case of a legal battle which in not in the purview of ICA. They .....



Posted in PR, Citizenship, Passes & Visas for Foreigners


In the past I believe it's had some weight though (correct me if I'm wrong), though now it's pretty much meaningless.


Oh, but why has the rules changed now? Is it .....