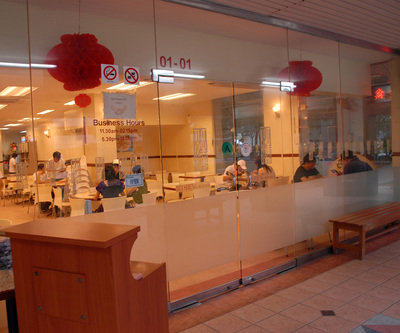 Bei Sheng Seafood Restaurant
北胜泰国小食
33 / 56
Bei Sheng Seafood Restaurant offers some of the best Thai cuisines in Singapore, serving a tantalising collection of dishes that are suitable for casual dining and group gatherings. It presents a wide selectionof seafood and zi char dishes that will surely satisfy your taste buds.Located along Yishun Avenue 5, Bei Sheng provides a comfortable and casual environment to make one's dining experience relaxed and truly memorable.Without sacrificing quality, Bei Sheng makes one of the most enjoyable and tasty dishes at affordable prices. Bring your friends and family and enjoy a wonderful meal filled with the freshest and most delicious ingredients!MUST TRY: Items to look forward to includes Pineapple Fried Rice, Thai Deep Fried Fish Delight, Claypot Curry Prawn, Deep Fried Cuttlefish, and a lot more.
Hours:

Daily: 11:00 - 14:00
Daily: 17:30 - 22:00
Address:
701A Yishun Avenue 5
Cuisine:
Asian, Chinese, Indochinese, Seafood, Thai

I completed a 2 hours long "community sharing session" aka CSS on the 20th. They are held in CCs all over the island - you are eligible to attend the events within your area. They divided us up into 6 groups of approximately 10 people, give or take a few (I didn't .....



Posted in PR, Citizenship, Passes & Visas for Foreigners
Re: Interpol red Notice for misappropriating $88k
If you read the article he really ran away from massive loan shark debts as much as anything. I wonder what he did for 15 years?



Posted in General Discussions
Re: PR Approval Probability 2022




We got married last year, applied for PR (SG spouse sponsored) about 6 months after. The wait took .....