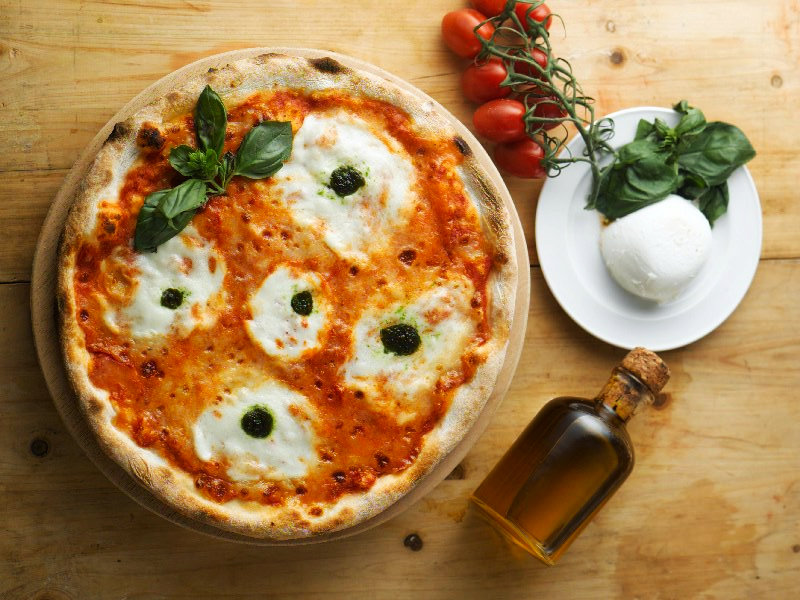 La Pizzaiola

10 / 12
THE BUZZ: Located on Kalidasa Avenue, La Pizzaiola is a contemporary Italian restaurant that boasts an open kitchen and a pizza oven to prepare its wide spectrum of delectable classic Italian dishes. Dishes on the menu include pastas and pizzas for vegetarians and meat lovers alike.MUST TRIES: The Sfoglia di Melanzane alla Parmigiana – featuring baked eggplants topped with tomato sauce, mozzarella and parmesan cheese – will get vegetarians salivating.If you are in the mood to share and love seafood, order the Frutti di Mare pizza; it consists of prawns, squids, mussels. tomatoes and mozzarella. Feeling particularly famished? Go for the Pollo allo Spiedo, which features roasted deboned spring chicken served with honey mustard, mix salad and roast potato.
Hours:

Tue - Sun: 11:30 - 14:30
Tue - Sun: 17:30 - 22:30
Closed: Mon
Address:
19 Kalidasa Avenue
Re: Man found living in Hillview drain

https://www.todayonline.com/singapore/5-hour-search-police-gurkhas-man-underwear-drain-2178676?fbclid=IwAR3xR31v4f-XTpaqFh9fmaErUOo5VtBFlY2K_NWz12kQIH5VNUHaqxTG30Aandmibextid=Zxz2cZ

Probably the craziest thing I've seen all .....



Posted in Latest News & Current Affairs


DP does not go with PR so either you are not a PR or your wife holds no DP. LTVP perhaps?
Assuming you are a PR, you can apply for LTVP or PR for .....



Posted in PR, Citizenship, Passes & Visas for Foreigners
Re: Chance of Singapore Citizenship


As mentioned by others, chances of SC for you are fairly low. However, even if you cannot keep extending your REP, you should be able to come back to Singapore as spouse of .....