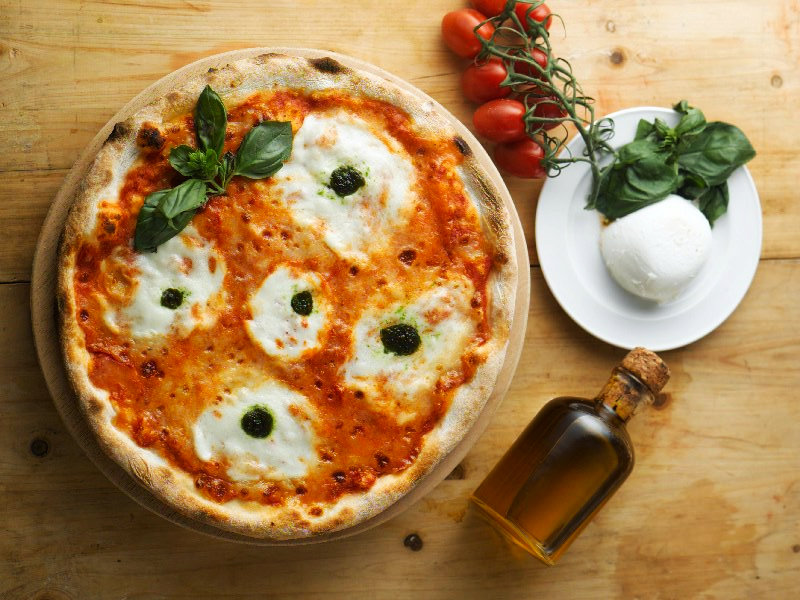 La Pizzaiola

10 / 12
THE BUZZ: Located on Kalidasa Avenue, La Pizzaiola is a contemporary Italian restaurant that boasts an open kitchen and a pizza oven to prepare its wide spectrum of delectable classic Italian dishes. Dishes on the menu include pastas and pizzas for vegetarians and meat lovers alike.MUST TRIES: The Sfoglia di Melanzane alla Parmigiana – featuring baked eggplants topped with tomato sauce, mozzarella and parmesan cheese – will get vegetarians salivating.If you are in the mood to share and love seafood, order the Frutti di Mare pizza; it consists of prawns, squids, mussels. tomatoes and mozzarella. Feeling particularly famished? Go for the Pollo allo Spiedo, which features roasted deboned spring chicken served with honey mustard, mix salad and roast potato.
Hours:

Tue - Sun: 11:30 - 14:30
Tue - Sun: 17:30 - 22:30
Closed: Mon
Address:
19 Kalidasa Avenue

How are they married and separated at the same time? Do you mean they're in the separation period before divorce? Because if so, I'm not quite sure that .....



Posted in General Discussions
Lol, dude, the least you can do is to change the content. Not just replacing the word men to women. :-k

Anyway, I have not met any women who cheated their partner yet, and what is IME women? I have never heard of that before. :-k

Cheers
You're either very young or .....



Posted in General Discussions
To all women

This is a sensitive topic to talk about and yet not a foreign topic. But I do want know why women cheat on their partner (bf, husband, companion), and yes, I am a male who write this topic. I asked because some women in my circle do that. Just to be clear, not all women .....



Posted in General Discussions