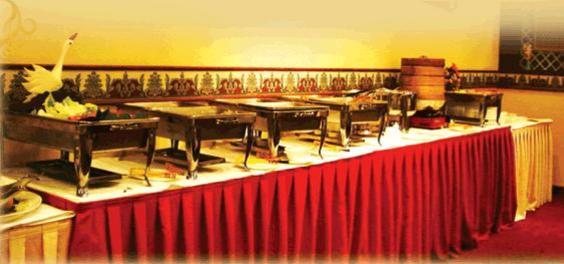 Yan Palace Restaurant
燕阁大酒楼
18 / 31
Yan Palace Restaurant offers some of the best Chinese cuisines in Singapore, serving a fascinating collection of dishes that are suitable for group gatherings and private dining. From warming soup recipes to delectable steamed or grilled dishes, its extensive set menu is reflective of the restaurant's efforts to cater to every palate.Yan Palace Restaurant is located at Hong Lim Complex along Upper Cross Street. It provides one of a kind dining experience for guests to cherish and enjoy. It also specializes in buffet and catering functions.The team behind Yan Palace uses full effort to serve great food by using quality ingredients and unique cooking techniques to achieve the perfect recipe to bring satisfaction in every meal.MUST TRY: Select the menu of your choice and check out their delicious dishes such as Braised Dried Sole Fish with Gluten Puff & Beancurds, Fried French Beans & Minced Meat in Prawn Paste, Braised Fish Noodles with Assorted Meat and many more.
Hours:

Mon - Sat: 11:00 - 14:00
Sun & PH: 10:00 - 14:00
Daily: 18:30 - 22:00
Address:
531 Upper Cross Street, #01-49 Hong Lim Complex
I have received an email from MOE today with regards to a tuition bond agreement i have signed studying a diploma course with one of the polytechnic. It is a 3 years bond that require me to work for a Singapore based company upon my graduation. I responded to MOE that i am in the midst of applying .....



Posted in Relocating, Moving to Singapore
Re: PR Approval Probability 2021
Posted in PR, Citizenship, Passes & Visas for Foreigners
Looking to find any 3 bedders at Maplewoods condo, if anyone is breaking lease or repatriating home early, or any realtor specializing in that area. Do you mind messaging me? Running out of luck since I had bad experience with an agent who lives there. Any lead would be helpful, thank you!



Posted in Property Talk, Housing & Rental