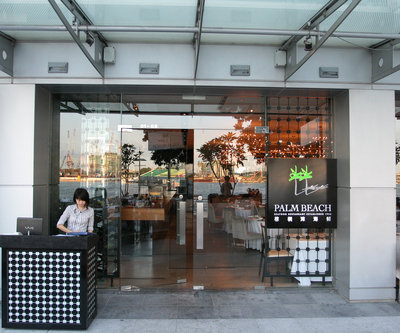 Palm Beach Seafood Restaurant
棕榈滩
32 / 52
THE BUZZ: Palm Beach Seafood Restaurant is an ideal place to grab some authentic Singaporean cuisine, serving a tantalising collection of dishes that are suitable for business meetings and group gatherings. It presents a wide selection of Seafood Cold Platter, Josper Grill, Greens and many more, so there is something for everyone on the menu.Located at One Fullerton, this seafood restaurant provides air-conditioned indoor dining as well as al fresco seating and a panoramic view of the city skyline.Palm Beach Seafood Restaurant is perennially ranked among the city's Most Popular List, and has garnered various awards. No wonder they are at the forefront of the F&B industry, with world-class practices that ensure food quality and excellent service standards.MUST TRY: Items to look forward to include their famous Chilli Crab, Black Pepper Crab and Coco-Lobo.
Hours:

Daily: 12:00 - 14:30
Daily: 17:30 - 23:00
Address:
1 Fullerton Road, #01-09 One Fullerton



Lisa, that sounds interesting. Might have to try that but first I need to buy a steamer,, .....



Posted in Beauty, Health & Fitness




You are right. It's been on my to do list for a year or two, but thanks to covid I stayed as far away from hospitals as I could. I had a full .....



Posted in Beauty, Health & Fitness

How does someone marrying infringe on someone else's rights?

In the Singapore context, there's a lot riding on being able to start a family - being able to buy a BTO for instance. You simply have more choices as a .....



Posted in General Discussions