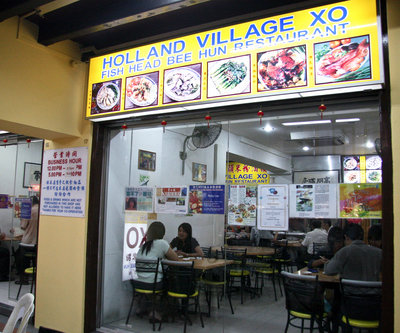 Holland Village Fish Head Bee Hun

6 / 8
THE BUZZ: Holland Village Fish Head Bee Hun offers some of the best Chinese cuisine in Singapore, serving a tantalising collection of dishes that are suitable for casual dining and group gatherings. Prepared using only the freshest and most delicious ingredients, every dish in the menu is bound to satisfy your taste buds.
Located along Smith Street and just a few minutes away from Chinatown MRT Station, Holland Village Fish Head Bee Hun is a great place where family and friends can share and enjoy a wonderful meal in a comfortable and relaxed setting.
MUST TRY: Items to look forward to include XO Fish Bee Hoon Soup, Fried Kai Lan, Butter Cereal Prawns, Prawn Paste Chicken, and a lot more.
Hours:

Mon - Fri: 11:30 - 14:00
Mon - Fri: 17:00 - 22:30
Sat, Sun & PH: 13:00 - 22:30
Address:
15A Smith Street
Re: Spending majority of year in Sing as a Retired Tourist?

TBH, I can't imagine spending the majority of the year in Sing as a retired tourist. What in the world would you do with your time? Unless you have family here or something?


How would it be any more boring here than any .....



Posted in Relocating, Moving to Singapore
Most newcomers to this forum are phony, so you'll have to do better than hello.



Posted in Entertainment, Leisure & Sports



Something new I heard today is of your PR pending shows 4 lines then it's a good chance else it shows 1 or .....