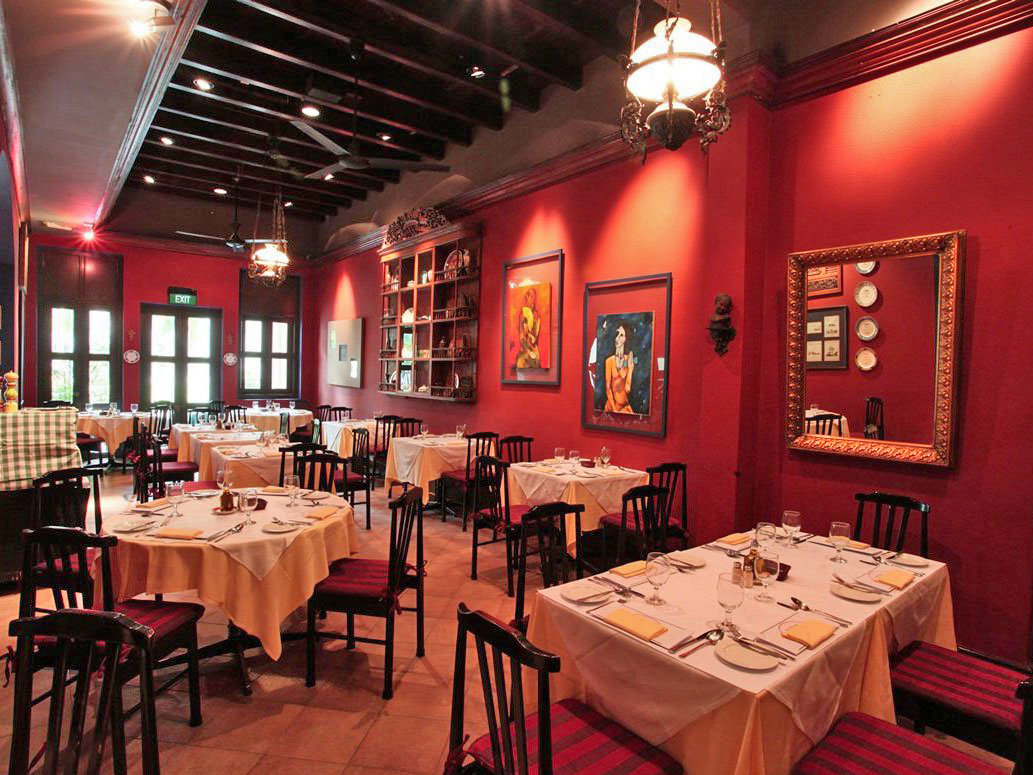 Pasta Brava Restaurant

143 / 185
The HungryGoWhere team is here to help you. Listed below are this eatery's available take-away and delivery options.

Delivery:
Pasta Brava Restaurant is offering delivery via the following options:
https://food.grab.com/sg/en/restaurant/pasta-brava-craig-road-delivery/SGDD09253
https://www.foodpanda.sg/restaurant/x4br/pasta-brava
https://deliveroo.com.sg/menu/singapore/tanjong-pagar/pasta-brava

Take-away:
Pasta Brava Restaurant has no take-away options.
Set within a two-storey shop house in Tanjong Pagar, Pasta Brava is an authentic Italian restaurant that was founded by Rolando Luceri, a former hotelier with more than four decades of experience in the food and beverage industry.Apart from the exquisite food here that focuses on traditional dishes across Italy, you will love the art pieces that were painted by the founder's brother himself.MUST TRIES: Try one of the homemade pastas, like the spinach ravioli filled with ricotta and sundried tomatoes and served with generous amounts of tomato and basil sauce.Meat lovers can try the delectable pan-fried beef tenderloin with chocolate and red wine sauce.
Hours:

Mon - Sat: 11:30 - 14:30
Mon - Sun: 18:30 - 22:30
Address:
11 Craig Road

Read the article but didn't watch the video interview of the Russian woman born in SG. Both her parents are not PR or SC, they were in OandG industry and were frequently at sea. Her mother's ship happened to be close to SG when she .....



Posted in PR, Citizenship, Passes & Visas for Foreigners

You'll be fine regardless Mal. I sold my stock portfolio last night. I don't entirely trust the GOP not to screw up the debt ceiling deal.


Market timing is one of main reasons investors underperform the market. I honestly .....



Posted in PR, Citizenship, Passes & Visas for Foreigners
It's only one member on this forum that has been in EP for so long, not multiple "members" as what LF claims. And malcontent isn't a good example as he deliberately chose to stay on EP for more than 2 decades and his wife is a PR so he can convert to LTVP any time if he *touchwood* loses .....