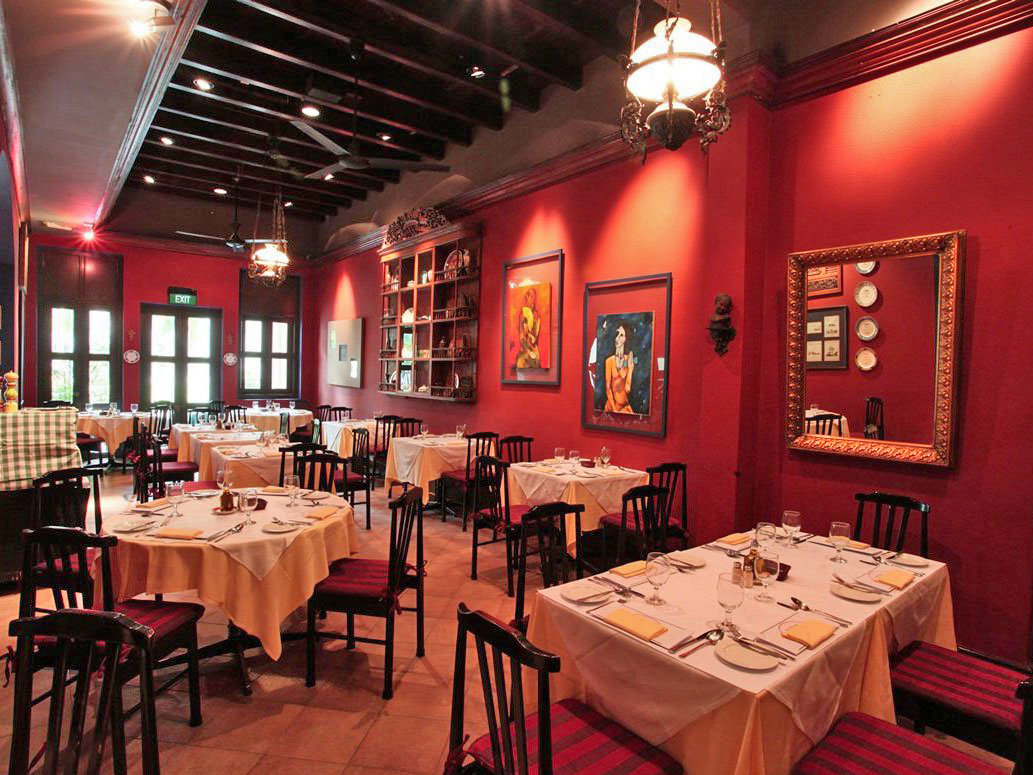 Pasta Brava Restaurant

143 / 185
The HungryGoWhere team is here to help you. Listed below are this eatery's available take-away and delivery options.

Delivery:
Pasta Brava Restaurant is offering delivery via the following options:
https://food.grab.com/sg/en/restaurant/pasta-brava-craig-road-delivery/SGDD09253
https://www.foodpanda.sg/restaurant/x4br/pasta-brava
https://deliveroo.com.sg/menu/singapore/tanjong-pagar/pasta-brava

Take-away:
Pasta Brava Restaurant has no take-away options.
Set within a two-storey shop house in Tanjong Pagar, Pasta Brava is an authentic Italian restaurant that was founded by Rolando Luceri, a former hotelier with more than four decades of experience in the food and beverage industry.Apart from the exquisite food here that focuses on traditional dishes across Italy, you will love the art pieces that were painted by the founder's brother himself.MUST TRIES: Try one of the homemade pastas, like the spinach ravioli filled with ricotta and sundried tomatoes and served with generous amounts of tomato and basil sauce.Meat lovers can try the delectable pan-fried beef tenderloin with chocolate and red wine sauce.
Hours:

Mon - Sat: 11:30 - 14:30
Mon - Sun: 18:30 - 22:30
Address:
11 Craig Road
Re: Isn't it easy to get EP now?


Are you getting paid in SGD in Singapore?

It doesn't matter. Where one is getting paid and the currency in which one is paid are both irrelevant to the tax .....



Posted in Careers & Jobs in Singapore
Re: Isn't it easy to get EP now?


Seems my agency does not want to apply EP. can I ask them to do so now? Thanks

Why would you want to work for a company that doesn't even want you? .....



Posted in Careers & Jobs in Singapore
Re: Anybody tried Barry's Bootcamp?

Just as an update, I attended my first red room class a little over 2 weeks ago and since then have gone for 4 more classes. Must say that it is one of the most intensive fitness classes I've ever attended. You start out either on .....



Posted in Beauty, Health & Fitness