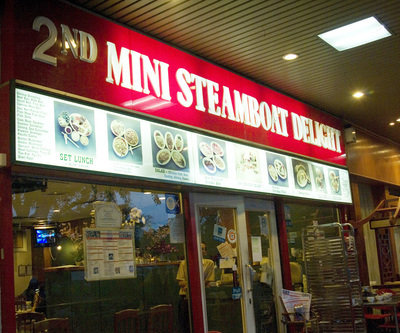 2nd Mini Steamboat Delight

6 / 16
The HungryGoWhere team is here to help you. Listed below are this eatery's available take-away and delivery options.

Delivery:
2nd Mini Steamboat Delight has no delivery options.

Take-away:
2nd Mini Steamboat Delight is offering take-away via the following options:
Walk in
2nd mini steamboat is the place to go for chilli lovers, who wants to be drenched from head to toe in sweat from the best chilli sauces in town and the savory tom yam soup. For those who aren't fond of chillis, they have the Yin Yang soup style.
Hours:

Daily: 11:30 - 15:00
Daily: 06:00 - 22:00
Address:
273 Thomson Road, #01-04 Novena Gardens
There's always the option to send the pet first on another airline as cargo, get a trusted family member to take care of the pet while you fly over on your preferred airline.

A research fellow I knew sent her cat back to the US first while she was finishing up her employment contract here. Cat .....



Posted in Relocating, Moving to Singapore





I'd say, as long as you've got a TnG card with at least RM25 balance at a minimum, you are good to .....



Posted in Travel & Holidays
Re: PR wanna be, would be or will never be. Read this



I doubt PEP helps, although maybe with the new salary threshold it means one is a high earner ($22,500 per .....