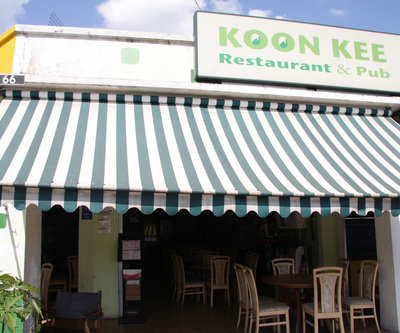 Koon Kee Restaurant

4 / 6
Get nostalgic at this casual restaurant that's decked out with the owner's retro antique items, including a sweet-looking red Vespa. The hor fun is the mainstay here, and try the prawn paste chicken too.
Hours:

Fri - Wed: 11:30 - 14:30
Fri - Wed: 18:00 - 21:30
Address:
66 Yio Chu Kang Road
Cuisine:
Asian, Chinese, Indochinese, Thai
If you want to redefine marriage, then can two BFFs marry even though it's a totally platonic relationship?



Posted in General Discussions
Most commercial fish and chips use Cod.



Posted in General Discussions



But nobody is desecrating marriage, there is no intent to tarnish the definition, .....



Posted in General Discussions