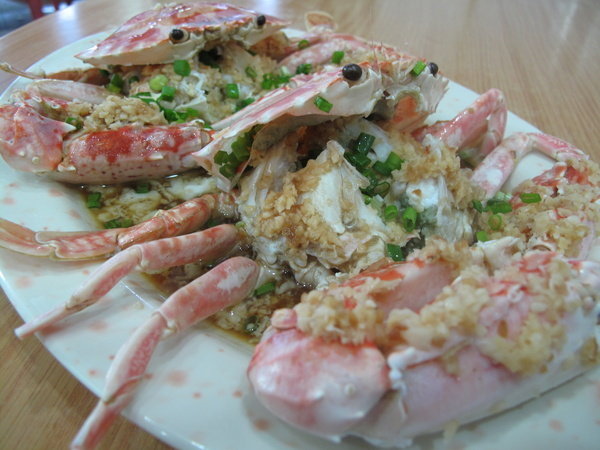 Yuan Wei Deep Sea Fish Porridge & Steamboat
原味深海(龙趸)鱼粥.鱼火锅
3 / 5
Welcome to our restaurant to enjoy the unique taste of our Giant Garoupa Fish Head Steamboat and Fish Porridge.

Originated from South America, deep-sea giant garoupa is violent by nature. It's meat is most tender when it weighs between 15 to 30 kilogrammes, which will be the best time to be served as dishes. As giant Garoupa grows in deep sea, it has for a long time kept away from polluted areas. As it contains rich vitamins and low fat, it is considered a healthy diet for people of the modern time.

Apart from our Fish delicacies, we also offer a wide variety of Seafood and Chinese cuisine. We are open from 5pm to 4am hence if you feel hungry in the middle of the night, be tempted to visit us and enjoy a hot bowl of our Giant Garoupa Fish Porridge.
Hours:

Daily: 17:00 - 04:00
Address:
1001 Serangoon Road
Cuisine:
Asian, Chinese, Local, Seafood, Singaporean, Steamboat





They run the risk until first caught. After then they cannot risk it as they will be inspected every time. I .....



Posted in Travel & Holidays

Volunteering abuse I have no comments in that.

End of the day it's about getting to know the community and helping the fellow people near you.

Apart from volunteering , neighbour hood events is another way to integrate.

Yes it's not .....



Posted in PR, Citizenship, Passes & Visas for Foreigners


Congratulations Hope2023! Your perseverance as quoted by many, is truly admirable and inspiring.
I have a question (open to all). I have seen everyone use the word .....