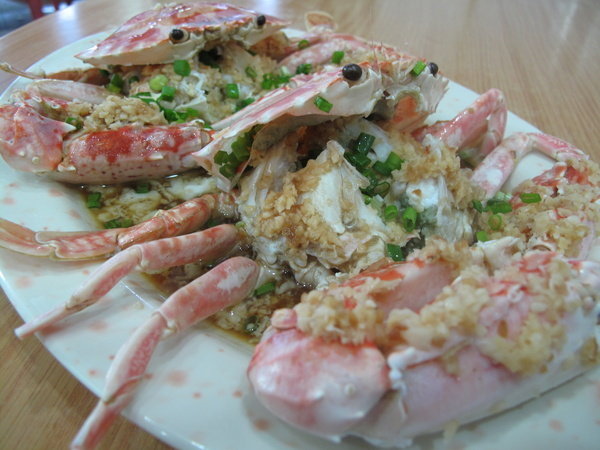 Yuan Wei Deep Sea Fish Porridge & Steamboat
原味深海(龙趸)鱼粥.鱼火锅
3 / 5
Welcome to our restaurant to enjoy the unique taste of our Giant Garoupa Fish Head Steamboat and Fish Porridge.

Originated from South America, deep-sea giant garoupa is violent by nature. It's meat is most tender when it weighs between 15 to 30 kilogrammes, which will be the best time to be served as dishes. As giant Garoupa grows in deep sea, it has for a long time kept away from polluted areas. As it contains rich vitamins and low fat, it is considered a healthy diet for people of the modern time.

Apart from our Fish delicacies, we also offer a wide variety of Seafood and Chinese cuisine. We are open from 5pm to 4am hence if you feel hungry in the middle of the night, be tempted to visit us and enjoy a hot bowl of our Giant Garoupa Fish Porridge.
Hours:

Daily: 17:00 - 04:00
Address:
1001 Serangoon Road
Cuisine:
Asian, Chinese, Local, Seafood, Singaporean, Steamboat





What do you mean 4 lines? It is just a table, with each person added to the application in a separate row and the .....



Posted in PR, Citizenship, Passes & Visas for Foreigners
Re: Spending majority of year in Sing as a Retired Tourist?

TBH, I can't imagine spending the majority of the year in Sing as a retired tourist. What in the world would you do with your time? Unless you have family here or something?


How would it be any more boring here than any .....



Posted in Relocating, Moving to Singapore
Most newcomers to this forum are phony, so you'll have to do better than hello.



Posted in Entertainment, Leisure & Sports