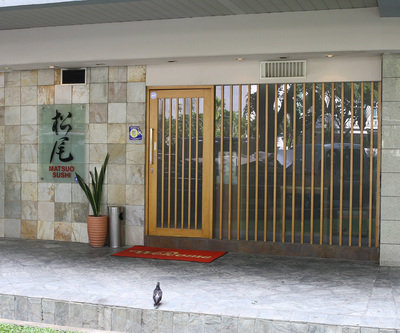 Matsuo Sushi Restaurant

28 / 50
Matsuo Sushi Restaurant offers some of the best Japanese cuisines in Singapore, serving a tantalizing collection of dishes that are suitable for group gatherings and casual dining. It presents a variety of dishes, so there is something for everyone on the menu.Located at Goldhill Plaza, Matsuo Sushi Restaurant is only a few minutes away from Novena MRT station.MUST TRY: Items to look forward to including Nigiri Matsu and Sushi Platter.
Hours:

Daily: 11:30 - 14:30
Daily: 18:00 - 22:00
Address:
1 Goldhill Plaza, #01-17 Goldhill Plaza - Podium Block
Migrating from Singapore on job offer , Please suggest on better Country/City
Hello All,

I am on EP in Singapore and lives with family and it looks like finding new job is becoming tougher for EP holders.
I do have offers from Abu Dhabi and Sydney and Bengaluru.

Anyone have experience of living or working in Sydney or Abu Dhabi ?
Is it worth to move to Abu Dhabi as it .....



Posted in General Discussions



Whereabouts in California are you thinking, Mal?


Diamond Bar or Orinda, most likely.

Seems .....



Posted in General Discussions


Yes, but this isn't really the question? What you describe is what got some people in the penalty box or what can hurt an application (possibly so today). Does the .....