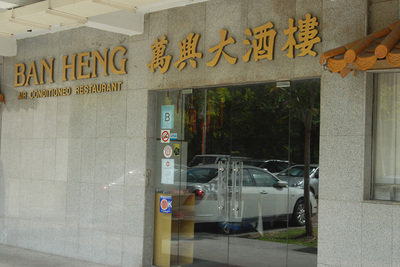 Ban Heng Restaurant

17 / 39
Ban Heng Restaurant offers some of the best Chinese cuisines in Singapore, serving a tantalising collection of dishes that are suitable for special events and family occasions. It presents an array of set menus and delectable buffet spread with Poultry & Meat, Seafood, Tofu & Vegetables and many more, which will surely satisfy one's palate.Centrally located at Boon Keng Road, this elegant restaurant is conveniently fronted by a 200-space car park and is only one minute walk away from Boon Keng MRT Station.
Enjoy a sumptuous selection of dishes and a splendid All-You-Can-Eat Ala-Carte Buffet with the best ingredients the restaurant has to offer.MUST TRY: Expect indulgent signatures such as Teochew Cold Crab and Buddha Jump over the Wall.
Hours:

Daily: 11:30 - 15:00
Daily: 18:00 - 22:30
Address:
22 Boon Keng Road
No food (in isolation) can make you fat. It's eating more calories than you burn that will cause weight gain.



Posted in Beauty, Health & Fitness
I've been drinking sugarcane everyday for the past 2 weeks and wondered - would sugarcane make you fat?



Posted in Beauty, Health & Fitness
Re: SC Approval and Timeline Questions

Yes. I applied on 28 Sept 2020. Its been 30months and 3 days. My first application was rejected in 2019 (after 20 months processing time) and I applied again after a year.


Do you mind sharing your profile?