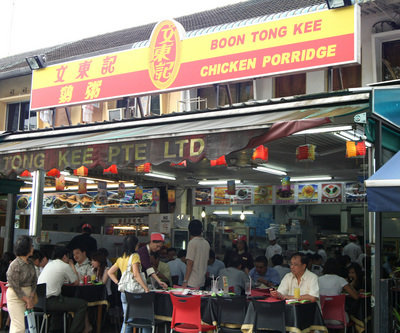 Boon Tong Kee

9 / 15
The HungryGoWhere team is here to help you. Listed below are this eatery's available take-away and delivery options.

Delivery:
Boon Tong Kee is offering delivery via the following options:
https://deliveroo.com.sg/menu/singapore/upper-bukit-timah/boon-tong-kee-bukit-timah
All shops close, available on deliveroo, hotline or website but different pricings

Take-away:
Boon Tong Kee has no take-away options.
Boon Tong Kee offers some of the best Chinese Cuisine serving a tantalising collection of dishes that are suitable for family, large groups, catching up with friends and colleagues. From Stewed Pig's Trotter to Steamed Egg with Crab Meat its extensive menu is reflective of the restaurant's efforts to cater to every palate.This restaurant is located in Bukit Timah along Cheong Chin Nam Road. Long known for its chicken rice, this operation has expanded to include a full range of typical coffee shop zi char dishes. Complement your chicken rice with some stir-fried vegetables or tiger prawns in seafood sauces expanded to include a full range of typical coffee shop zi char dishes.MUST TRIES: Indulge in their mouth-watering dishes such as Big Prawns Prepared in Three Ways and Deep Fried Yam Ring with Mussels and Prawns.
Hours:

Daily: 11:00 - 01:00
Address:
18 Cheong Chin Nam Road
Cuisine:
Asian, Chinese, Hainanese, Local, Singaporean, Zi Char
Re: PEP processing time (personal employment pass)
Congrats !!!! I provided the documents they asked ( 3 month payslips) on March 20 but still pending now....... maybe 6 month payslips is better? Feeling tired..


Anyone know .....



Posted in Relocating, Moving to Singapore

I do feel like in cases like this, where the whole family is made up of citizens, including children, it would be hard not to grant. To do so would be to contradict singapore's family centric values, which I don't see .....



Posted in PR, Citizenship, Passes & Visas for Foreigners
Re: Malaysian citizenship application
Thanks for your response. Just worry the chance after being married will be lower.