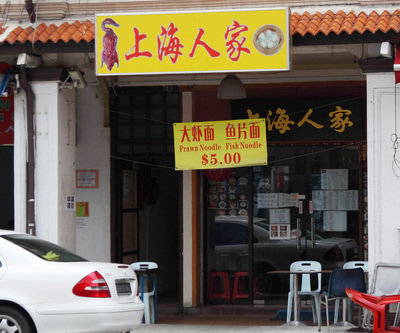 Shanghai Family Restaurant
上海人家
8 / 11
THE BUZZ: Shanghai Family Restaurant offers some of the best Shanghainese cuisine in Singapore, serving a tantalising collection of dishes that are suitable for casual dining and group gatherings. Prepared using only the freshest and most delicious ingredients, every dish in the menu is bound to satisfy your taste buds.Located along Geylang Road Road, Shanghai Family Restaurant provides a casual and friendly atmosphere to accommodate any form of dining where families and friends can enjoy delectable dishes that will surely deliver a memorable dining experience and gastronomic indulgence.MUST TRY: Items to look forward to include Xiao Long Bao, Pan-fried Bun, Dumplings, Beijing Roasted Duck, Salted Egg Prawns, and a lot more.
Hours:

Daily: 11:00 - 01:00
Address:
789 Geylang Road
Cuisine:
Asian, Chinese, Shanghainese
Most commercial fish and chips use Cod.



Posted in General Discussions



But nobody is desecrating marriage, there is no intent to tarnish the definition, .....



Posted in General Discussions
Reviving this thread to discuss something Masagos said in parliament today. The government has chosen not to enshrine the definition of marriage in the constitution, instead leaving that up to future generations. In my opinion, this suggests a quiet openness on the part of the PAP, it's clear that .....



Posted in General Discussions