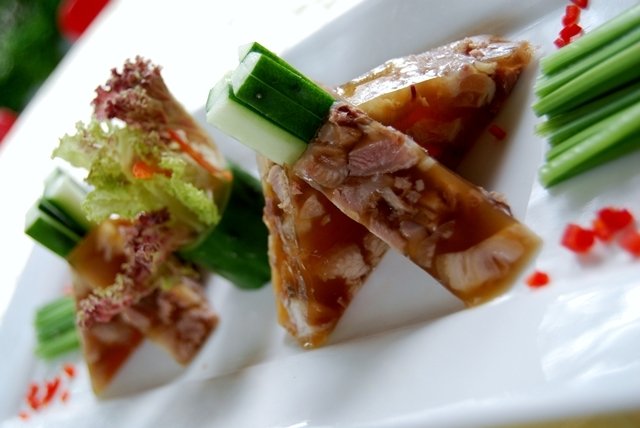 Chin Lee Restaurant
深利美食馆
70 / 101
The HungryGoWhere team is here to help you. Listed below are this eatery's available take-away and delivery options.

Delivery:
Chin Lee Restaurant has no delivery options.

Take-away:
Chin Lee Restaurant is offering take-away via the following options:
walk in

Chin Lee Restaurant offers some of the best Teochew cuisines in Singapore, serving a tantalising collection of dishes that are suitable for group gatherings and family occasions. From warming soup recipes to delectable seafood dishes, its extensive menu is reflective of the restaurant's efforts to cater to every palate.Located at Bedok North Road, Chin Lee Restaurant provides nice ambience and comfortable atmosphere with red Chinese lanterns displayed to make one's dining experience relaxed and truly memorable.Chin Lee Restaurant was established in 1973 by Eric Chua's father and until now people still love their scrumptious food selections served by friendly staffs.MUST TRY: Check out their delicious dishes such as Teochew Steamed Fish, Teochew Crispy Pig Trotter, Chilled Teochew Pig Trotter Jelly and many more. End your meal on a sweet note by trying some desserts like Herbal Jelly and Mango Puree.
Hours:

Daily: 11:30 - 14:30
Daily: 18:30 - 22:30
Address:
115 Bedok North Road
Pretty normal..usually more obvious towards the end of the second trimester or third trimester.



Posted in Moms Group
Re: Benefits outweigh the risks of mRNA vaccine?
Let's face it, short-term, there will always be outliers, side-effects, regardless of what vaccine you use, or indeed any medical treatment you apply in general, tried and true included. Clearly though, as of the here and now, statistically, the benefits of mRNA outweigh the risks.

But going .....



Posted in Beauty, Health & Fitness
Re: PR approval chances (applied in 2022)

Is it still necessary for me to keep ICA updated in my pending PR application since I will be receiving a renewed EP from the same employer? e.g. email ICA/etc.) In addition, my base salary will be modestly increased. Is it .....