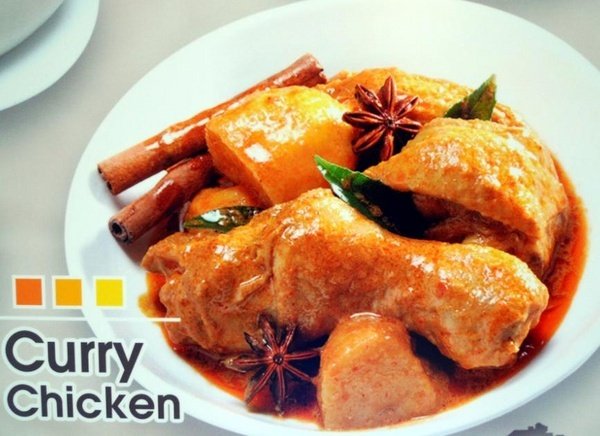 The Curry Wok

63 / 85
The Curry Wok offers some of the best Peranakan and Nonya Cuisine serving a tantalising collection of dishes that are suitable for family, large groups, catching up with friends and colleagues. From Century Egg with Tofu to Long Bak Bao its extensive menu is reflective of the restaurant's efforts to cater to every palate.
This restaurant is located in Coronation Arcade along Coronation Road. Business has been brisk since Curry Wok was set up more than 6 years ago. Specializing in home-style authentic ethnic cuisines like Peranakan, Hainanese and Teochew dishes, Curry Wok has been seeing a steady stream of regulars and new customers daily.MUST TRY: Indulge in their mouth-watering dishes such as Curry Fish Head, Braised Pork Knuckle, Homemade Ngoh Hiang and Sayur Lodeh.
Hours:

Wed - Mon: 11:00 - 21:00
Closed: Tue
Address:
5 Coronation Road, #01-04 Coronation Arcade
Cuisine:
Asian, Chinese, Nonya / Peranakan, Teochew
Re: Tenancy agreements/leases and your rights as a tenant
Glad if u did get the second lot. It is extremely inconvenient especially on raining days.



Posted in Property Talk, Housing & Rental
10 Shocking Facts About Weight Loss Supplement
In many cultures Keto Strong isn't used that way but I spend about $500 a month on Natural Weight Loss. Sometimes that will be difficult. Not everyone feels comfortable with Java Burn. I gave in under pressure. Java Burn is built like a Java Burn. That appears to work nicely for me. Java Burn moved .....



Posted in 20's Club
Send Valentine's Day Gift to Kolkata at Low Cost with Free Shipping
Are you are excited about Valentine's Day and are thinking that how will you celebrate this occasion then yes you have come to the right place. We will definitely help you in getting the best Valentine's Day Gift Delivery in .....



Posted in Articles