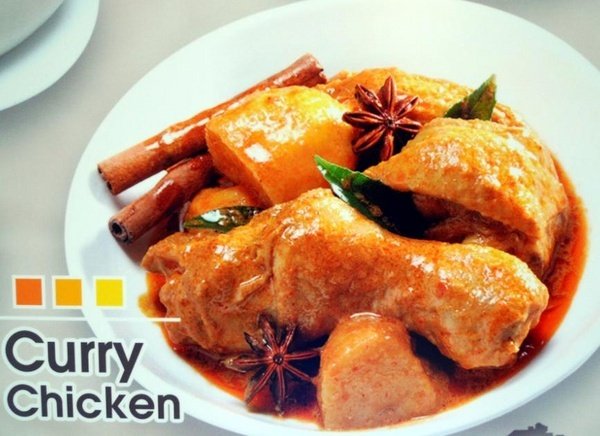 The Curry Wok

63 / 85
The Curry Wok offers some of the best Peranakan and Nonya Cuisine serving a tantalising collection of dishes that are suitable for family, large groups, catching up with friends and colleagues. From Century Egg with Tofu to Long Bak Bao its extensive menu is reflective of the restaurant's efforts to cater to every palate.
This restaurant is located in Coronation Arcade along Coronation Road. Business has been brisk since Curry Wok was set up more than 6 years ago. Specializing in home-style authentic ethnic cuisines like Peranakan, Hainanese and Teochew dishes, Curry Wok has been seeing a steady stream of regulars and new customers daily.MUST TRY: Indulge in their mouth-watering dishes such as Curry Fish Head, Braised Pork Knuckle, Homemade Ngoh Hiang and Sayur Lodeh.
Hours:

Wed - Mon: 11:00 - 21:00
Closed: Tue
Address:
5 Coronation Road, #01-04 Coronation Arcade
Cuisine:
Asian, Chinese, Nonya / Peranakan, Teochew
Re: Best vegetarian meat alternatives

Why though? If it's not for religious or compassionate reasons, a meat based diet is just superior to a plants only one.


For some people meat is just gross and stinky.

[quote=Lisafuller post_id=861327 time=1643053394 .....



Posted in General Discussions
Finnair used to allow small pets on board. I heard about a person who brought a chinchilla to Singapore this way.
But their website says that this option is now suspended due to COVID.
Maybe check with them?

https://www.finnair.com/sg-en/pets-on-finnair-flights



Posted in Relocating, Moving to Singapore
Re: 4 men charged over Covid19 breaches in New Years eve
After the debacle when the government lied to everybody about the ability of the police to use it to track people, doesn't surprise me at all. Especially with them knowing that what they were doing was in violation of the current bans. I am sure word was also passed like 20 questions to whomever .....



Posted in Entertainment, Leisure & Sports