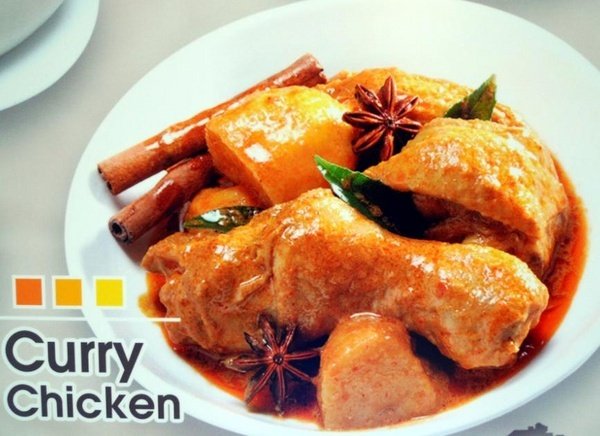 The Curry Wok

63 / 85
The Curry Wok offers some of the best Peranakan and Nonya Cuisine serving a tantalising collection of dishes that are suitable for family, large groups, catching up with friends and colleagues. From Century Egg with Tofu to Long Bak Bao its extensive menu is reflective of the restaurant's efforts to cater to every palate.
This restaurant is located in Coronation Arcade along Coronation Road. Business has been brisk since Curry Wok was set up more than 6 years ago. Specializing in home-style authentic ethnic cuisines like Peranakan, Hainanese and Teochew dishes, Curry Wok has been seeing a steady stream of regulars and new customers daily.MUST TRY: Indulge in their mouth-watering dishes such as Curry Fish Head, Braised Pork Knuckle, Homemade Ngoh Hiang and Sayur Lodeh.
Hours:

Wed - Mon: 11:00 - 21:00
Closed: Tue
Address:
5 Coronation Road, #01-04 Coronation Arcade
Cuisine:
Asian, Chinese, Nonya / Peranakan, Teochew
Re: Man found living in Hillview drain


Staring from Diary Farm towards Mandai Rd, there is a lot of forested area on both sides of BKE. Seeing what appears to be made up camps with plastic chairs, and lots of other .....



Posted in Latest News & Current Affairs


Internet lingo since 1920 lol.... Deliberately misspelled version of "own"



Posted in General Discussions
Hi everybody ,
I am a PR holder. My wife holds a DP.
I recently had a baby boy who was born outside of Singapore. Could anyone advise what are the visa requirements and how to go about it. I was thinking getting a DP for him. Any advise much appreciated.


Sent from my iPhone using Tapatalk