Nonya / Peranakan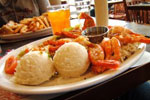 Singapore Expats comprehensive restaurant listings in Singapore power by hungrygowhere.com, includes address, contact number, type of cuisine, reviews.
Please contact us to advertise.
Just had a look at the Starhub Netflix options: and it looks like you can either have it included in your bill or pay separately by credit card. Prices and plans are identical to direct Netflix subscriptions. .....



Posted in General Discussions
Thanks Mike. That's the answer I was looking for, spot on. So if I don't currently have netflix but am on Starhub, I may as well just subscribe via Starhub considering the content is the same but this way only receive one bill each month unless I subscribe to Amazon Prime as well. Correct?



Posted in General Discussions
Can Anyone evaluate or guide on my profile

Indian citizen 37years (PR issued 2017) running own company in the marine industry earning 180k
self: PR residing in SG since 2012, having own office
Wife -Singaporean, working, education Bachelors degree, owned house
Kid -9 months Singaporean
Applied for .....



Posted in PR, Citizenship, Passes & Visas for Foreigners
Re: PR Application Notification

I'd like to clarify that for Singapore citizenship status, the status on MyICA does change to approved even before AIP letter was received. The AIP letter arrived only a week later with instructions to start the .....



Posted in PR, Citizenship, Passes & Visas for Foreigners
Netflix content is region dependent so logging in from Singapore will show different content than the US or UK but I don't think there is any additional constraint by signing up via Starhub. I had already subscribed to Netflix before Starhub started offering it and can't see any reason to change .....



Posted in General Discussions