French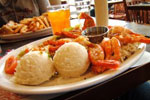 Singapore Expats comprehensive restaurant listings in Singapore power by hungrygowhere.com, includes address, contact number, type of cuisine, reviews.
Please contact us to advertise.
Re: 36 female looking for girls friends
Hi

I'm 37/F, and would love to meet new friends too



Posted in 30's Club
Re: Trip to UK - what to bring back?
a selection of MandS biscuits especially the redcurrant puffs :)


Sent from my iPad using Tapatalk



Posted in Staying, Living in Singapore
Re: Indian Licence Conversion - 2B+Class 3
You need to do the BTT before your licence can be converted. I would suggest that you confirm with LTA that you are able to convert your licence before enrolling for the test.

If your licence can be converted you only need do the BTT, not practical tests. If it can't you have to go through the .....



Posted in Drivers Licence


My wife's sponsored application was approved just (mid Dec 19); I applied for her in Dec 18, the waiting time is approx 1 .....



Posted in PR, Citizenship, Passes & Visas for Foreigners


Hello. I'm wondering if there's anyone here with the same timeline as me and still havent received their Medical review clearance email.

Malaysian,
14 sept: walk in .....



Posted in Airline Careers