Indochinese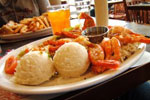 Singapore Expats comprehensive restaurant listings in Singapore power by hungrygowhere.com, includes address, contact number, type of cuisine, reviews.
Please contact us to advertise.
Ammo Board is a big store of all type ammunition. Through the Ammo Board you can fulfil all the requirements of Bulk Ammo. Find the popular calibers including; and more .....



Posted in 20's Club
Re: Businesses are affected so badly
It's a bloodbath and I think the gahmen is f....g this up. I have a horrible feeling they have become ensconced in their ivory towers and think they only need to save SIA (which is what their bailouts and support are aimed at) and maybe some MNC's and it will be ok. HELLO - many Singaporeans work .....



Posted in Business in Singapore
Re: Would a US bought TV work in Singapore?
1. It won't work for digital broadcasts which is what all Singapore FtA TV is now. It will work for HDMI connection to your cable box which is probably what you will use.
2. Phones here are cheap and unlocked. Are they cheaper? I imagine the difference is small.



Posted in Computer, Internet, Phone & Electronics
Re: PR approval chance in 2020
Thanks for replying! I got a letter from ICA today but it's not about approval or rejection. They just said the processing time is longer due to COVID19 and appreciate my patience. That's it lol.



Posted in PR, Citizenship, Passes & Visas for Foreigners

A plan to go overseas for a new job in few years time. Knowing that to be PR here need to stay here for certain period if I'm not wrong.


How about LTVP then?