Malay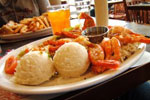 Singapore Expats comprehensive restaurant listings in Singapore power by hungrygowhere.com, includes address, contact number, type of cuisine, reviews.
Please contact us to advertise.
No Results Found!
Re: PR approval chance in 2020
I am really glad I found this forum I was feeling like I will have to fish for it all alone. Thanks to the moderators for your dedication.

I want to know my chances of approval and whether if I should be applying for PR at this point or at any point in the future. I first came to SG in Sep 2019 .....



Posted in PR, Citizenship, Passes & Visas for Foreigners
Seems like people have troubles to learn.
https://en.wikipedia.org/wiki/Ammonium_nitrate_disasters



Posted in General Discussions
Re: It is what it is - Trump says

The guy can do sound bites but dig a little deeper and there is nothing there. This is one of the first interviews that has pushed and questioned him. Hopefully even his supporters will see how truly bad he is for the US.


As an .....



Posted in General Discussions

I have gotten a job offer to work in Singapore. Is it a good time to accept a job offer overseas ie: stability, covid19 situation.


I think it would depend on what the offer is...
think about cost of living, are you .....



Posted in Careers & Jobs in Singapore
Re: Moving to Singapore from San Francisco
This is not just about moving to Singapore, it's about moving back. You might find you can't get a job back in the US after your stint in Singapore.

If you want to work in crypto, I'm not I would move to Singapore from San Fran.



Posted in Relocating, Moving to Singapore